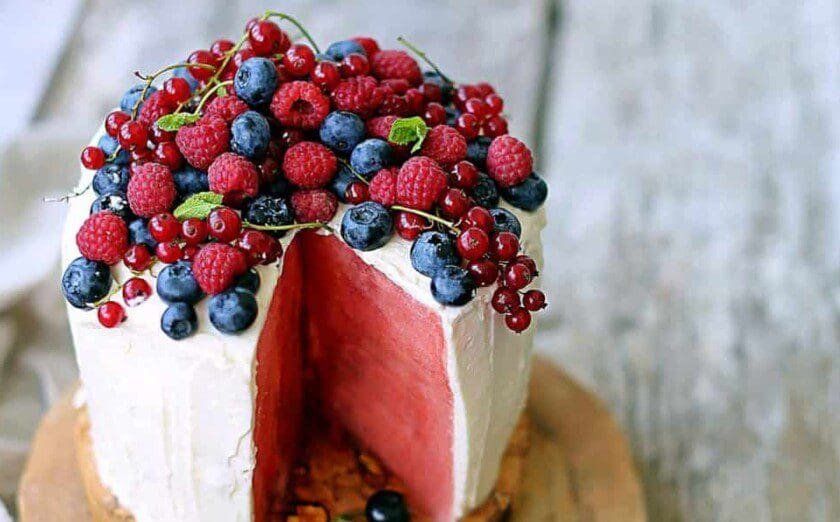 Non-Bake Desserts Are Easy and Fun
Summer can be unbearable hot, so finding a cool and sweet dessert to share with your family is a must! Skip the cakes, pies, and other yummy treats that require a hot oven. Instead, enjoy non-bake desserts with your friends and loved ones. Listed below are just a few examples.
5 Non-Bake Fruity Desserts for Summer
Watermelon cupcakes. With the heat from the oven, baking cakes and cupcakes in the summer can be exhausting. Fortunately, you can make a no-bake cupcakes or cakes by using fruit. A recipe from Stress Baking uses tall, circular watermelon slices to make the "cupcakes." They are then topped with a frosting made with mascarpone cheese, sugar, vanilla extract, and heavy cream. And instead of sprinkles, the watermelon cupcakes are topped with blueberries and raspberries. You can find the recipe here.
Mango pudding. Mango is a refreshing summer flavor and homemade pudding is a delicious and cool dessert. This mango pudding recipe from With Food and Love is very simple. All that's required is mangos, chilled coconut cream, and Himalayan pink salt. The pudding is then garnished with diced mango and mint simple syrup.
White chocolate blueberry truffles. Truffles are another classic no-bake dessert. They are kept in the refrigerator or freezer, so they make a delicious chilled summer dessert. This recipe from OMG Chocolate Desserts contains white chocolate, unsalted butter, heavy cream, dried blueberry powder, and powdered sugar. Together this mixture creates up to 20 1-inch yummy truffle balls.
Strawberry cheesecake bits. Are you a big fan of strawberry cheesecake? Here's a simple way for you to enjoy bake-free cheesecake in bite-size form. The Typically Simple cheesecake bites are made by wiping together cream cheese, powdered sugar, and vanilla extra. Use the mixture to fill hollowed out strawberries and then dip the strawberry bites into graham cracker crumbs for that distinct cheesecake taste.
Lemon curd mousse. Just like the mango pudding, this lemon curd mousse is refreshing and has a summer taste, almost like smooth lemonade. The curd mousse is made with sugar, cornstarch, eggs, egg yolks, fresh lemon juice, butter, and heavy whipping cream. The mousse is then garnished with fresh blueberries and mint leaves. You can find the Kitchen McCabe recipe here.
Bonus. If your favorite no-bake dessert is ice cream than we've got some yummy recipes for you to try. Here's a simple recipe for coconut ice cream and here's another recipe for peach ice cream.